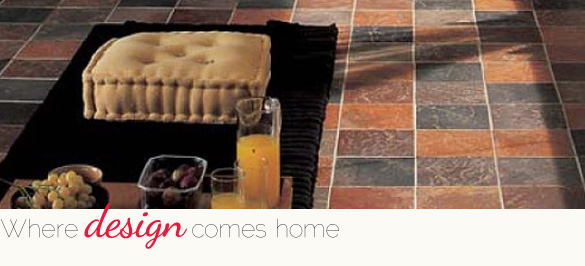 The Hamilton Parker Company sells and installs commercial and residential tile selections for indoor and outdoor spaces throughout the Gahanna, OH area.
From the moment you walk into The Hamilton Parker Company showroom, you'll see design come home. With expert guidance from our knowledgeable design team, we'll work with you to transform your home or business in Gahanna, OH into a place that reflects your style, taste, and personality.
Whether you're looking for kitchen and bathroom tile as part of a remodeling project, the perfect tile for your patio or outdoor room, or low-maintenance tile for your commercial space, our selection of tile products is sure to add beauty to your space.
We invite you to visit one of our three tile showrooms—all located within a short driving distance of Gahanna. For general inquiries, please give us a call or fill out a form online.
Indoor Tile Selections in Gahanna
With one of Gahanna's most extensive selections of ceramic, porcelain, glass, and quarry tiles, as well as natural stone, you'll see your ideas come to life in our products–from exquisite handmade tiles that are perfect for your kitchen backsplash to durable ceramic tiles for your new guest bath. Enhancements such as the Suntouch heated floor system offer the ultimate in at-home comfort.
We also carry tile from reputable brands like Antigua, Petra, Ceramica VIVA, and more. Let the experts at The Hamilton Parker Company help you make the most of this versatile product—contact us for all your indoor tile needs in Gahanna.
Read more about our indoor tile selections »
Outdoor Tile Products for Your Gahanna Home or Business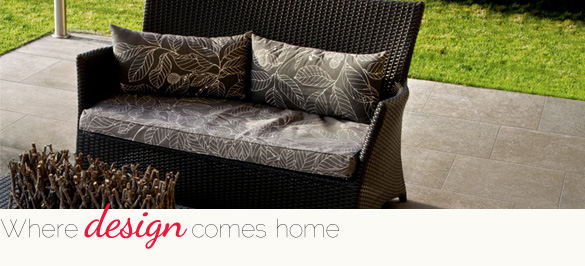 Tile is perfect for almost any outdoor space. Patios and outdoor rooms are just a few of the places where tile is a great choice. With low-maintenance care, durability, and a multitude of shades, sizes, and fabrications, tile is the premier option to make your outdoor space attractive as well as functional.
At The Hamilton Parker Company, we sell and install outdoor tile products from notable brands like Roca Tile, US Ceramics, and Seneca Tile, as well as many local tile manufacturers in the Gahanna, OH area.
Tile that is going to be installed outdoors must meet slip-resistance requirements for exterior use. Speak with a sales associate from The Hamilton Parker Company for more details and further clarification.
Tile for Commercial Spaces
Tile's easy care and wide variety of types and colors makes it a natural choice for nearly any commercial space. Tile is low maintenance, durable, and will allow you to make the most of your commercial space in Gahanna.
We invite you to visit one of our showrooms, conveniently located in Columbus, Cincinnati, or Delaware, OH. For general inquiries, please give us a call or fill out a form online.

Visit The Hamilton Parker Company: Where design comes home.