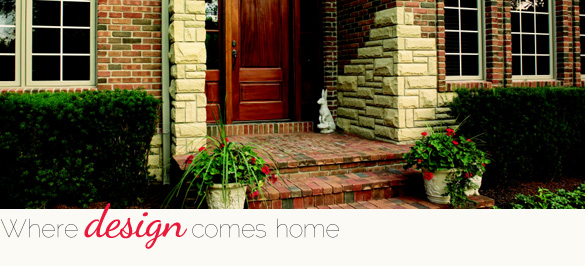 The Hamilton Parker Company sells and installs indoor and outdoor pavers, brick, and masonry products throughout Grove City, OH for residential and commercial applications.
From the moment you walk into our masonry showroom, you'll see design come home. With expert guidance from our knowledgeable design team and a wide selection of options from durable stone pavers to traditional clay brick, we can help bring your ideas to life. Our outstanding range of masonry products includes Ohio-based manufacturers as well as those from across the United States, with choices for both indoor and outdoor use.
We invite you to visit one of our masonry showrooms nearest to your home or business in Grove City, OH. For general inquiries, please give us a call or fill out a form online.
Warm up your Grove City home or business interior with indoor brick selections from The Hamilton Parker Company.
Brick and stone can add warmth and old-world charm to every space in a home or commercial space. Brick is a low maintenance product that is available in a multitude of shades, sizes, and styles, and the experts at The Hamilton Parker Company can help you make the most out of this versatile and durable product. From thin brick to veneer stone, you'll benefit from our beautiful indoor brick selection and expert installation.
Throughout the Grove City, OH area, we sell and install indoor brick from notable brands like Belden Brick, Lee Brick & Block, Pine Hall, as well as brick manufactured locally in Ohio.
Add charm to your exterior with outdoor brick and masonry products in Grove City.
From pavers to brick for wood fired ovens to building brick, brick is a low maintenance and durable design material for your outdoor space in Grove City. We offer thin brick, big brick, veneer stone, and more in a wide range of shades, sizes, and styles.
For timeless beauty, strength, and vulnerability, we invite you to check out our outdoor brick selections in Central Ohio. Whether it's a new house, garage, landscape structure, or brick patio, The Hamilton Parker Company can supply the right product for your project.
Brick for Commercial Spaces in Grove City
The look of brick adds warmth and an old-world feel to every space—even commercial properties. Big brick, in particular, is great for commercial jobs, especially those being built on a large scale. Schools, hospitals, and other public buildings are good examples of projects where big brick works best. This larger-sized brick can help save you money and installation time, and it's durable for generations to come.
For your walkways or patios, we offer extensive outdoor paver pathway displays for design inspiration and to allow you to view the products up close. In addition to brick, we have a vast selection of manufactured veneer and natural stone and installation services in Grove City, OH.
Schedule Masonry Service in Grove City, OH
Make your brick or stone project as professional and durable as possible. At The Hamilton Parker Company, we always use the proper tools, setting materials, and sealers to help protect your investment and keep it looking fresh and new for years to come.
We invite you to visit one of our masonry showrooms, conveniently located in Columbus, Cincinnati, or Delaware, OH. For general inquiries, please give us a call or fill out a form online.